Seminar Series Foundation for Alcohol Research & Education, 2 August 2016, Canberra.
Workshop on "Interest Groups and Public Policy: Policy Engagement and the Politics of Agenda Setting."
Associations Forum National Conference, 5 July 2016, Melbourne; Session "Getting A Seat At the Policy Table"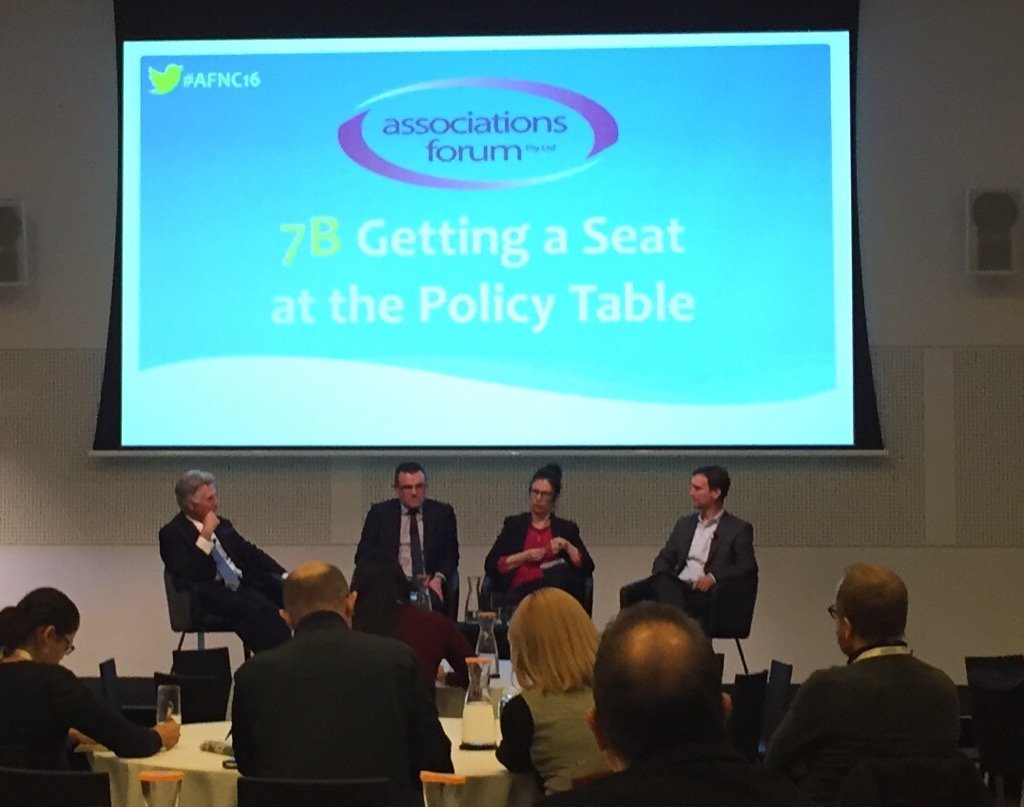 Associations try to influence public policy in a variety of ways. This session focused on how groups can make sure that their message gets noticed in an increasingly noisy political landscape. The panel included  Professor Darren Halpin (Policy Advocacy Lab & ANU School of Sociology), Chris Hatherly (Director Science Policy and Projects, Australian Academy of Science), Phil Naylor (Director Family Day Care Australia) and Jo Scard (Managing Director Fifty Acres – The Communications Agency).
Symposium Advocacy and Public Policy, 3 March 2016, Australian National University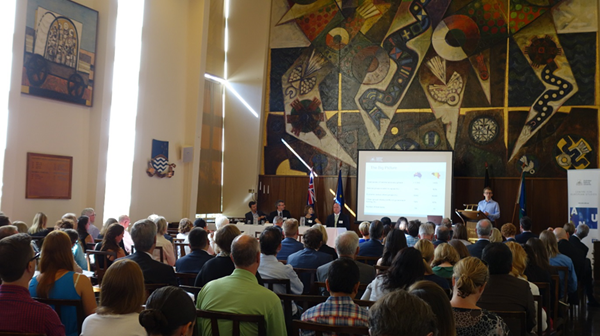 This event brought together a variety of actors and organisations involved in public policy (advocacy groups, politicians, the diplomatic corps, public servants, academics and think tanks) to examine their role and involvement in policymaking. This event was joint initiative of the ANU Centre for European Studies and the Embassy of the Kingdom of Belgium, supported by the ANU Policy Advocacy Lab.
Speakers included Senator the Hon Mathias Cormann, Minister for Finance, ANU Vice-Chancellor Professor Brian  Schmidt, Ambassador of Belgium H.E. Jean-Luc Bodson, Dr Andrew Banfield (ANU School of Politics and International Relations), Dr Gemma Carey (ANU RegNet and Power To Persuade), Professor Carsten Daugbjerg (ANU Crawford School of Public Policy), Dr Richard Dennis (Chief Economist, Australia Institute), Dr. Stephen Duckett (Health Program Director Grattan Institute), Dr Annmarie Elijah (ANUCES Associate Director), Professor Darren Halpin (ANU School of Sociology and Policy Advocay Lab), Dr. Bert Fraussen (ANU School of Sociology and Policy Advocacy Lab), Susan Helyar (Director ACT Council of Social Service), Ms Belinda Robinson (CEO Universities Australia), Professor John Warhurst (ANU) and Michael Brett Young (CEO Australian Law Council).
Click here to download a summary report of this symposium.
National Leadership Development Seminar Australian Medical Students' Association, 13 September 2015, Canberra
Workshop on "Interest Groups, Advocacy and the internet: What's the Impact?"
ONGOING AND FUTURE EVENTS
Scholar Workshops
The Lab will run a series of workshops aimed primarily at scholars researching in the area of policy advocacy.
'Capital Hill' Roundtables
As part of its commitment to engaging with practitioners, the Lab will host a series of roundtables involving a mix of scholars, partitioners and commentators. Each roundtable will examine a topical theme related to policy advocacy. These will be open events.